Nettlestead Place exudes history, elegance, and natural beauty.
In the heart of the picturesque Kent countryside lies Nettlestead Place. This enchanting estate offers couples a truly romantic and unforgettable setting to celebrate their special day.
Nettlestead Place is a stunning 13th-century manor house, steeped in history and surrounded by stunning gardens. As you approach the estate, you are greeted by its timeless charm and captivating architecture. The grandeur of the manor, with its brickwork, ornate windows, and charming turrets, creates a sense of awe and wonder.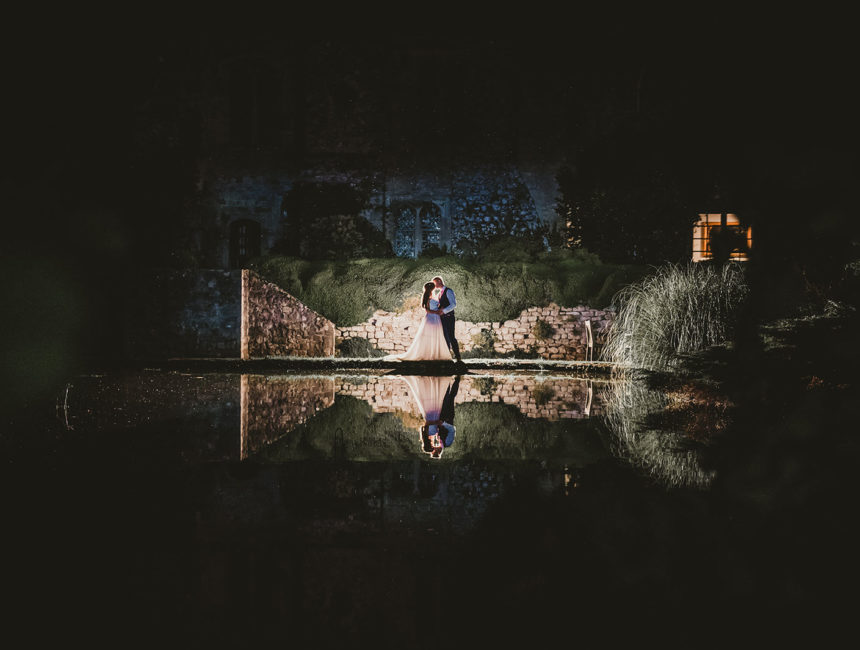 Idyllic backdrop for outdoor ceremonies
The venue offers a range of beautiful spaces to accommodate aspects of your wedding day. The romantic stone-floored Undercroft provides a magical setting for more intimate ceremonies.
One of the highlights of Nettlestead Place is its gardens. The maintained grounds feature lush lawns, vibrant flower beds, and enchanting water features, providing an and stunning photo opportunities. Whether you choose to exchange vows in the charming gazebo or amidst the fragrant blooms, the gardens radiate natural beauty and tranquility.
Key Features
Inside & outside ceremony locations.
The spacious Bridal suite for your morning preparations.
A historical building with some of the prettiest gardens of any wedding venue in Kent.
A stunning crypt for inside ceremonies.
A garden Pavillion for outside ceremonies.
A vast Marque for your wedding breakfast and evening reception.
An exceptional team to ensure your wedding day is perfect.
A must for your list of places to see if you haven't chosen a venue yet.
The dedicated team work closely with couples to bring their wedding dreams to life, from coordinating vendors and assisting with logistics to recommending trusted suppliers, they go above and beyond to create your dream wedding.
Nettlestead Place is more than just a wedding venue. If you dream of a wedding that blends history, elegance, and natural beauty, Nettlestead Place is the perfect destination to bring your vision to life.